Updated: September 11, 2023
Call of Duty: Warzone Mobile First Look
Table of Content
The much-anticipated action game, Call of Duty: Warzone Mobile, is finally out in Australia! Although it's only a limited release, players who are in other regions could download and play it on Android devices using a VPN. Now let's take a closer look at this action game.
The XAPK file from APKPure is about 385MB. However, there are an additional 5GB of resources you need to download after launching the game on your mobile devices. So please make sure you download the game over wifi and that your device is also powerful enough to run it.
To be able to play during Limited Release, your Android or iOS mobile device will need to meet the following requirements:
Apple: iPhone 8+ or better
Android: Adreno 618 or better
Memory: 3GB RAM or better
What's Call of Duty: Warzone Mobile?
The mobile version of Warzone is a fast-paced battle royale action game set in Verdansk, where your mission is to team up with your allies and battle it out together against your opponents to be the last one standing! The game supports up to 120 live players in a match and it also shares a bundle of similarities with other COD titles, like skins, loads-out, and Battle Pass.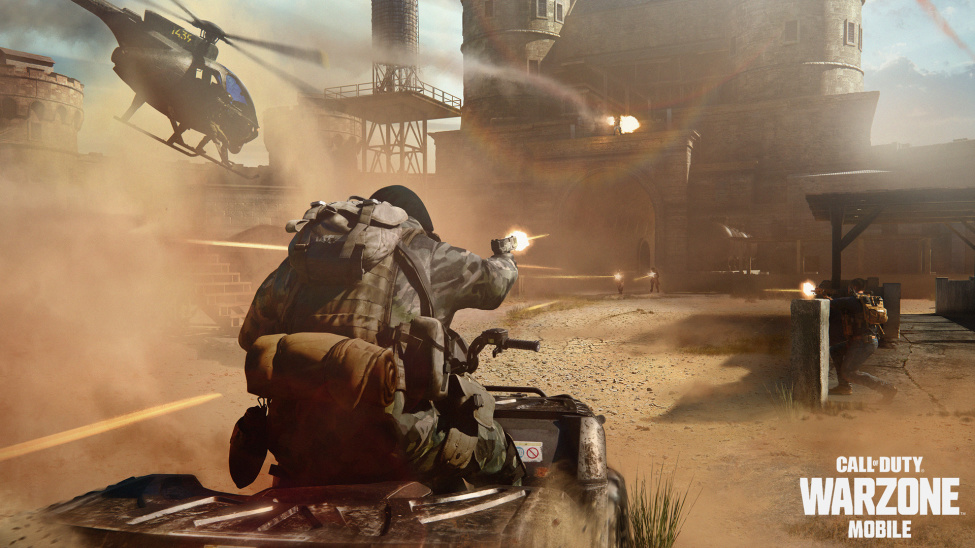 The mobile version of Warzone has a single battle royale map in the form of Verdansk, the legendary map, and one of its fans' favorites. In the game, players are able to drop into the Verdansk map and run into the classic Stadium, Gulag, and Dam across the map. This is great for fans to see the return of this map.
Access the game, it requires a Call of Duty account. Whether you are a newbie or an experienced player, you are able to start the game with your preferred difficulty levels, including Beginner, Experienced, and Veteran. The Veteran is the hardest level in Call of Duty: Warzone Mobile, meaning it's much more aggressive and challenging on the battlefield.